Calming paintings and support to help you create a peaceful sanctuary in your home and yourself
Art, creativity and self-care
Are you ready to take care of your own well-being? You are so worth it.  
Create your own space in your home where you can fully unwind after a busy day and indulge in your daily favourite activities. The paintings are there to help you create your own personal ambience and atmosphere.
I know that your world can feel overwhelming and exhausting at times. You have your career, your kids or both. You get caught up in everyday life, because so much is happening, your to-do list keeps growing and the kids, your boss, family and friends are calling on you.
Let's give yourself permission to take up space in your home and your life.
Surround yourself with the things you love and prioritize yourself to prefend exhaustion and burn out. Feel the freedom to life the live you want, so you will feel empowered, rested and filled with healthy energy again.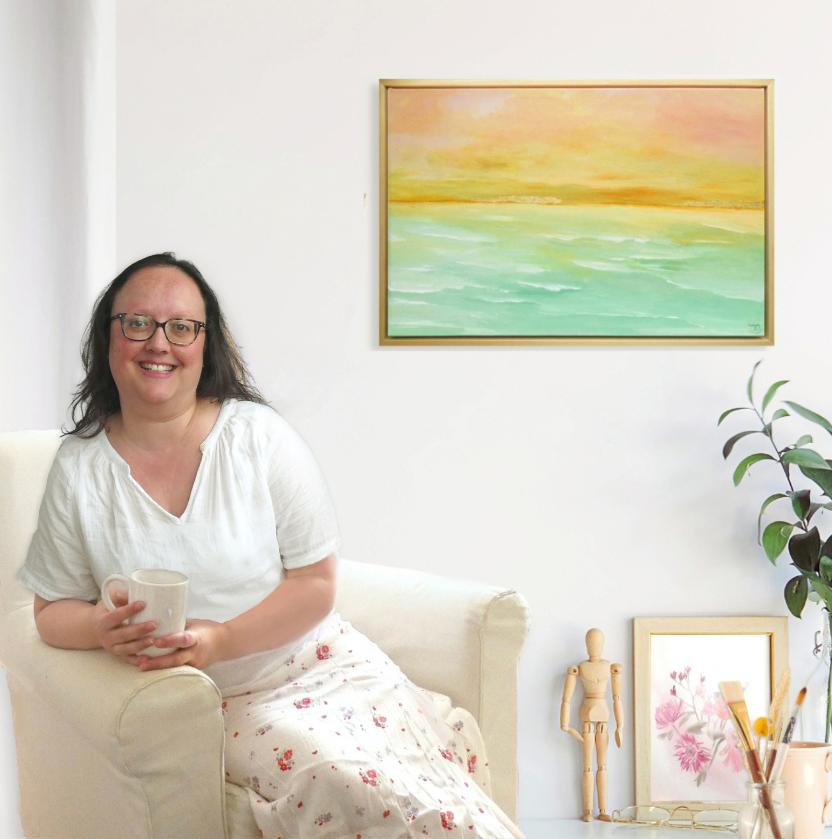 Give yourself some well-deserved attention and bring some art, nature and calm into your life.
What do you desire most right now?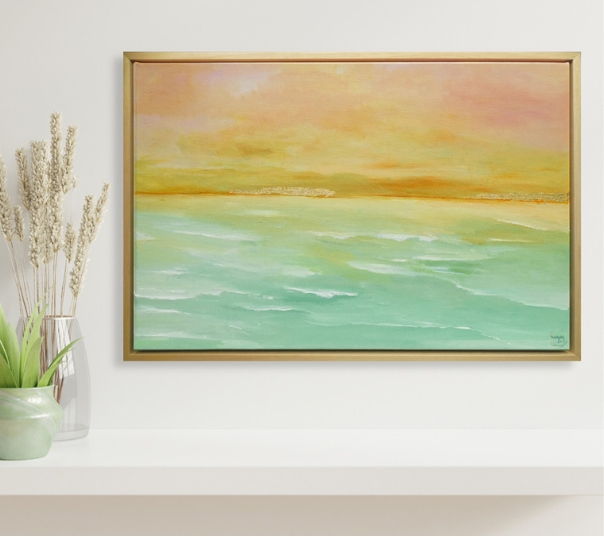 Original art
Create a personal sanctuary where you can unwind after a busy day, have some time to relax and do the things you love, like writing in your journal, make art, meditate or read a book.
Invite in calm with my original paintings or choose from other creative products that are inspired by nature and the flow of life. That feel like a soft breeze coming into your house bringing beauty, color, light and joy. Let's choose the one that makes your heart blossom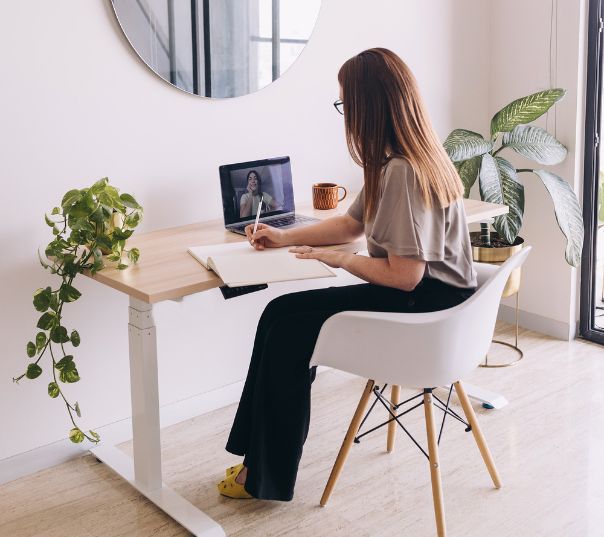 Courses, workshops & 1:1 guidance
Discover a series of small steps and creative, mindful ways that are right for you and that you can regularly fit into your busy schedule. Because long-term self-care is more than just a day out or that one holiday in the year.
Develop a consistent habit that will bring you joy and (creative) energy in various courses and workshops, such as Let it Sparkle or A journey in an artwork. Or dive deep with 1:1 guidance The journey to clarity.
Fancy some free guidance?
Join and receive inspiration and updates in your mailbox.
Start today and try one of the 5 easy, time-friendly ways to rest and restore with creativity and nature from the free welcome booklet. Take your favorite drink and take some time for yourself.

Some of the lovely inspirational products in the giftshop
What do you want to give yourself or a loved one to create a wonderful place to relax and be yourself?
Small art reproduction
Start your art collection with a small giclee. Or use it as a (post)card with a message for a loved one.
Selfcare sets
Giftsets where art products, creativity and rest come together to help you unwind and restore. A package to treat yourself or someone else.
Art reproductions
Nature has its ways of making people enjoy the moment. Bring it into your home with these high quality art reproductions (giclee).
What a beautiful product I received! Taken care of in detail. Very satisfied.

A beautiful card to send, just like that or for someone's birthday. The card also lends itself well to framing and hanging in your home. Fast delivery. Super.
"I am happy with the choice I made. Beautiful color combinations, and a nice artful look of nature. This will get a nice spot in my home" 
The three pillars of creativity and self-care from the heart
Pillar 1:
Creative expression
You don't need to identify as an artist to start a creative practice. Your creative spirit is here for you. Whatever pulls at your heart – painting, drawing, writing, cooking or dancing or bring paintings, music or books into your home. Whatever feels good!

Because by picking up the brush or turning on the music you create a moment where you don't have to think for a while. Express your emotions. Just be in the moment. Let creativity help you find calm, clarity and express yourself from the heart.
Pillar 2:
Mindful living
Let's develop a range of selfcare practices designed to help you sloooowww down, fill up your cup, be in this moment of your life. You'll learn to be fully present and aware.
Use breathing, meditation and other techniques to rest deeply. So that you can live life again with more healthy energy and resilience.
You feel that you can handle everything better and with more joy and ease.
Pillar 3:
Reconnecting to nature
Taking a moment to go into nature to enjoy the natural colors, sounds, smell and the wind or sun on your face. Whether it is a walk in a forest, at the coast or in your city park, nature has the power to get us back to the present moment.

It gives energy for the day. It grounds us. It nourishes us. It helps us relax. It is a source of (creative) inspiration, gives us perspective and reminds us that we are all connected. It will awaken your life.
Are you ready to be your unique self and bring more self-care into your life?
Which one sounds most like you?
I'm looking for inspiring creative gifts
"I'm tired of looking at blank walls and want to feel like my home is my sanctuary where I can relax and feel at home."
Explore my paintings and other creative products, like prints, cards and self-care boxes, to create a personal sanctuary, where you  relax and make time for what you desire in that moment. Give it yourself or a loved one as encouragement or loving support.
I am curious and exploring
"I know I always put myself last and never give myself the rest and joyful moments I truly desire."
This is the time to explore and discover what your wishes and needs are from the comfort of your home. Explore courses which invite in rest, creativity, activate your senses and allow you to be more in the here and now.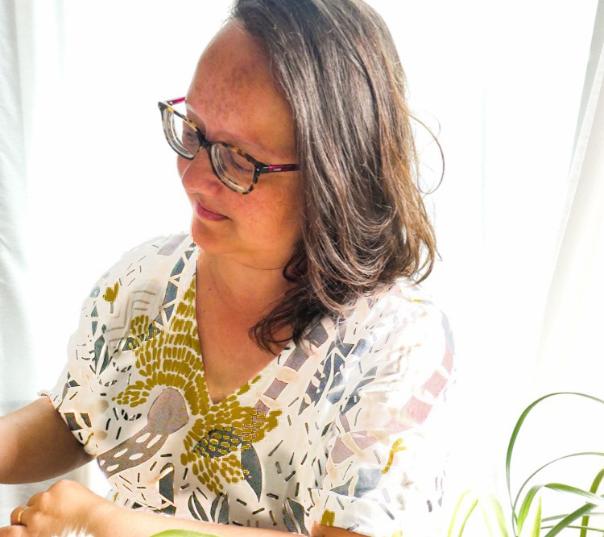 I want personal guidance
"I don't really know what my desires are anymore and I feel overwhelmed about doing this work on my own."
1:1 coaching is perfect for you if you want to go DEEP and get the support you secretly crave. The kind that you give to your kids, your partner, your family, but never yourself. Are you ready for a 2 month "journey to clarity"?
"

I am glad I let Nathalie guide me, so that I could explore and experience what makes me happy and find some calmness again

."
Renate, mother of two
Meet Nathalie
I am an artist, guide, educator and mother of two teenagers, based in the Netherlands. 
I worked for over 20 years as a family therapist, behavioural scientist and school psychologist. While I've always loved helping people, I noticed, despite my knowledge about mental health, how difficult it can be to cope with the high-pressure work environment while trying to be a "good" mother, sister, daughter and friend.
I yearned for more. To rediscover my life purpose and listen to my heart desires for the new season of my life I was entering. Listening to my creative side, the painter and illustrator, that was calling for attention. The calm, restful and positive light side of life. It felt like quite a step to go down a new path. I understand how challenging it feels. You are not alone.
Now I bring art, creativity, nature and mindful living together in my paintings, courses and individual guidance. To inspire and guide you in finding peace and connection and discovering who you really are.
Inspiration from poems and the colour gold Gold and poems do not immediately seem to have anything in common. For me, however, they are sources of inspiration from which I can get so much. How can a colour be inspiration and why do I use gold so often? I am sometimes...
read more